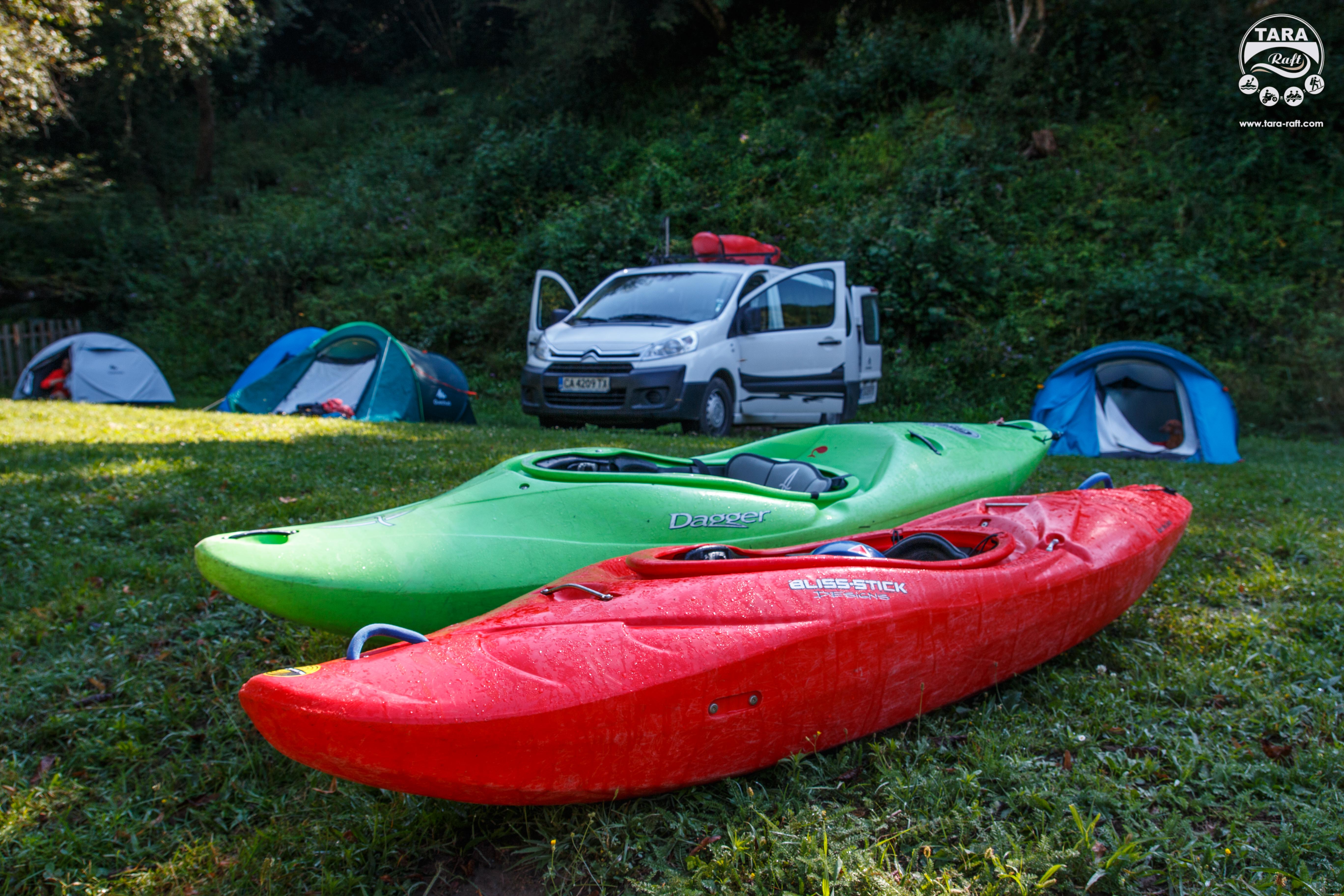 KAYAK RENTAL ON DAILY BASIS
Kayaks can be rented on a daily basis if you are coming to Tara in your own organization.
1 day      /50€
2 days  /100€
3 days  /140€
4 days  /180€
5 days  /220€
6 days  /250€
7 days  /280€
Kayaks come with full equipment, which means that you get along with them and spraydeck, paddle, helmet, life jacket, neoprene suit and boots.
KAYAK EXPEDITIONS
If you are interested in one-day or multi-day expeditions, take a look at programs we offer at Tara, Drina and Sutjeska. All offers are on full board basis and organized transport to all destinations!
SPORTS AND RECREATIONAL
RAFTING CENTER "TARA-RAFT"
Bastasi bb, 73300 Foča
Republika Srpska
Bosna i Hercegovina
Established in 2001
Owner: Davidović Miroslav
JIB: 4503766990009